What is LEANworx Industry 4.0 ?
LEANworx is a machine monitoring system that gives you data from your shop floor 24/7, improves your OEE and profitability dramatically. It tracks your machines' activities, reports them to you wherever you are, whenever you want, on your mobile phone, tab or PC. Can interface to ERP with two-way data transfer.
Get going with Industry 4.0 in hours, at the cost of a cup of coffee per day per machine. For a variety of Industry 4.0 applications - machine monitoring for production quantity and OEE, revenue loss and gain, consumables usage and cost tracking, part traceability, scheduling, maintenance, purchase, quality, etc.
LEANworx comes to you from a team of manufacturing engineers with deep experience on shop floors. We understand your problems, and know how to fix them.
Machine monitoring 24x7
Track production, quality, downtimes, OEE
View reports on web, wherever you are
Plug and play - get going in 1 hour
Do-It-Yourself. No IT infrastructure
Get Industry 4.0 enabled economically, fast
Increase shop floor profits
Reduces machine downtime
Reduces production costs
Reduces part rejections
Reduces breakdown
Improves return on investment
Features
Instant Reports
Reports and trends of machine downtime, OEE, rejections, maintenance, consumables usage
Alerts
SMS/Email alerts for immediate action on urgent problems, to specific decision makers
Consumables tracking
Tracking and reporting of consumables usage - inserts, LPG, inert gases, energy, coolant, lube oil.
Data Collection
Multiple options for getting Industry 4.0 enabled - IoT sensor to cloud, sensor to local LAN, via ethernet port on machine
Maintenance Tracking
Automatic maintenance ticketing and queing, breakdown alerts on SMS, autonomous maintenance scheduling, MTTA, MTTR, MTBF reports
Easy admin
Easy Do It Yourself configuration of users, shift timings, machines, parts, reports, mobile and email alerts
Reports
Reports
Reports for various levels of personnel in an organization – top management, middle management, quality, planning, shop supervisors, operators.
Hourly production, individual cycle and load/unload times
OEE, A, P, Q, TEEP
Machine downtimes
Revenue loss due to downtimes, rejections
Downtimes reasons, rejection resaons Pareto
Trends of OEE, downtimes, rejections, revenue loss
Consumables usage quantity and cost
Part traceability
Maintenance incidences, MTTA, MTTR, MTBF
Automatic sending of reports by email
Alerts
Alerts
You get mobile and email alerts on abnormal conditions. Examples:
Production target shortfall
Abnormal rejections
Abnormal machine downtime
Machine breakdown
Operator absent
Setup change
Data Capture
Data Capture
IoT sensor, data on Cloud server
Sensor connected to machine collects data, sends it via IIoT to the Cloud, where LEANworx software collects the data, analyzes it and shows you reports. Requires no local IT infrastructure, no maintenance, no reconnection when a machine is shifted. Enables Industry 4.0 in hours.
LAN sensor, data on Cloud or local server
Sensor connected to machine collects data, sends it to LEANworx software on the Cloud or local server. Works on wired or wireless LAN.
Machine ethernet port, data on Cloud or local server
LEANworx collects data through ethernet ports on Industry 4.0 enabled machines, sends it to Cloud or a on-premise server. LEANworx works with Siemens, Fanuc, Mazak, Haas, Mitsubishi, Okuma, etc. Support Fanuc Focas, MTConnect, OPC/UA, MQTT and other industry standard protocols
Get any Machine Industry 4.0 enabled
Industry 4.0 for any machine
Machine monitoring for any machine:
Get any machine Industry 4.0 enabled - Robots, CNC turning centers, CNC machining centers, SPMs, Electro-mechanical, Mechanical, Manual. All LEANworx needs is simple digital signals. If the machine does not already have signals, you can retrofit it with switches or sensors that can give the signal.
Processes that LEANworx Industry 4.0 can handle:
Metal cutting, Sheet metal forming, Foundry-mould making machines, Foundry-core shooters, Forging machines, Pressure die casting, Plastic injection moulding, etc.
Want to be a Reselling partner ?
INDUSTRY 4.0 is a sunrise business in manufacturing, and offers huge business opportunities. LEANworx is looking for Resellers and business partners in India and overseas. If you are in factory automation business or selling CNC machines, injection moulding machines or any shopfloor productivity improvement equipment, LEANworx can complement your business.
Write to us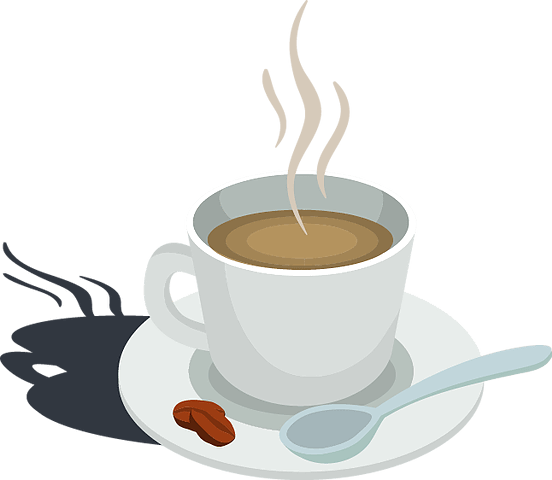 Machine monitoring system now costs
less than a cup of coffee.
CONTACT US
Industry 4.0 Blog

Contact Us
Leanworx Technologies Pvt Ltd
264/75, 36th Cross Road, 8th Block,
Jayanagar, Bengaluru - 560070,
Karnataka, India

Girish
Business Development
Leanworx Technologies Pvt Ltd
264/75, 36th Cross Road, 8th Block, Jayanagar, Bengaluru - 560070, Karnataka, India

Chakki D
Business Associate (North America)
Leanworx Technologies (USA)
25 Catherine Drive, Rocky Hill, CT 06067
USA