What can LEANworx do for you ?
LEANworx Industry 4.0 machine monitoring system gives you data from your machines 24/7,
enables you to reduce waste of machine capacity, improve OEE and profits dramatically.

Our users have seen these benefits:
Stopped buying new machines - postponed CapEx by 2 years.
Stopped working night shift - doing in 2 shifts what they were doing in 3.
Improved operator retention - paying wages and incentives based on efficiency.
Reduced downtime by 70 %.
Reduced consumption of inserts and tools.
Reduced consumption of furnace gases, electrical energy.
Getting production data automatically into ERP.
Reduced rejections, rework, getting data for SPC.
Prevented machine breakdowns through Autonomous maintenance, Preventive maintenance
Reduced downtime during machine breakdowns
Eliminated paper entry on shop floor.
LEANworx machine monitoring system users
Our users range from firms with 5 machines to 250 machines.
LEANworx has modules for all sizes of users, and is very affordable for any size of shop floor.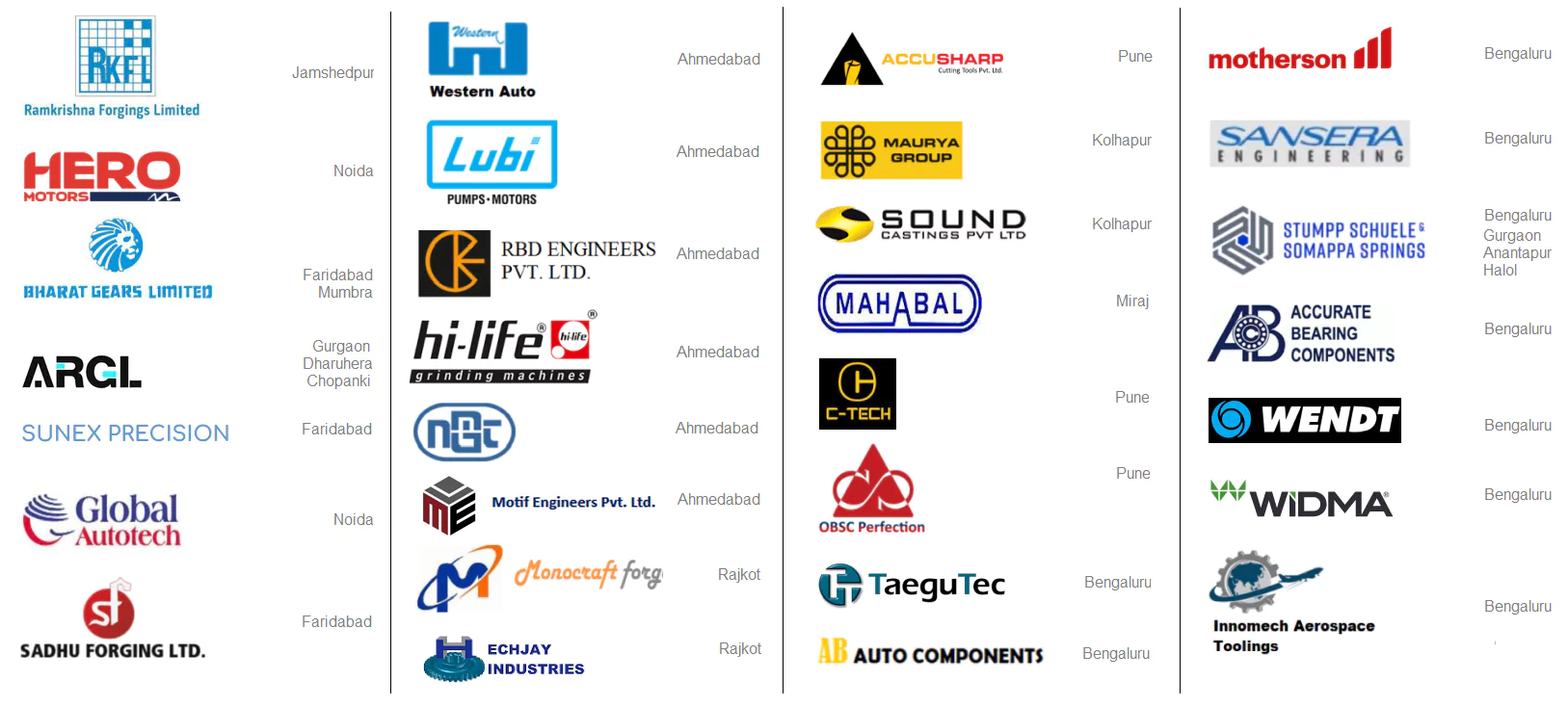 Read on for more info
Get going with a machine monitoring system in hours, at the cost of a cup of coffee per day per machine. For a variety of Industry 4.0 applications - production monitoring, machine downtime monitoring, OEE, revenue loss and gain, consumables usage monitoring, CNC machine monitoring, maintenance, purchase, quality.
LEANworx comes to you from manufacturing engineers with deep experience on shop floors. We understand your machine monitoring system requirements, and your pain points.

Machine monitoring 24/7
Production tracking, downtime tracking
Quality, OEE
View reports on web, wherever you are
Plug and play - get going in 1 hour
Do-It-Yourself. No IT infrastructure
Get Industry 4.0 enabled economically, fast

Increase shop floor profits
Reduces machine downtime
Reduces production costs
Reduces part rejections
Reduces breakdown
Improves return on investment
Tracking and reporting
Tracking and daily, weekly, custom-period reports and long term trends

Production
Hourly production, planned vs. produced, details of individual cycles, work order-wise production reports

OEE and downtime
OEE, A, P, Q, big downtimes, late starting and early stoppage in shifts, downtime pareto, details of individual downtimes

Consumables usage
Inserts and tools, furnace gases (LPG, inert gases) energy, coolant, lube oil

Quality
Rejection quantity, rejections analysis with reasons, rejections pareto, inspection data with dimensions

Maintenance
Breadown, preventive maintenance (time based, usage based, autonomous), alerting, reminders, checklists, MTTA, MTTR, MTBF

Revenue opportunities
Revenue loss due to downtime, revenue loss due to rejections, long term trends

Paperless shop floor
Entry of downtime reasons, rejection reasons, consumables change, filling autonomous maintenance checklists. Viewing of part docs - drawing, process, sheet, inspection sheet
Reports
Reports
Reports for various levels of personnel in an organization. On their mobile phone, tab or laptop.
Hourly production, individual cycle and load/unload times
OEE, A, P, Q, TEEP
Machine downtimes
Revenue loss due to downtimes, rejections
Rejections, rework, measured inspection data
Consumables usage quantity and cost
Operator-wise production and performance
Maintenance incidences, MTTA, MTTR, MTBF
Long term trends of KPIs
Multi-plant comparison reports for CEO
Alerts
Alerts
You get mobile and email alerts on abnormal conditions. Examples:
Production target shortfall
Abnormal rejections
Abnormal machine downtime
Machine breakdown
Operator absent
Setup change
Data Capture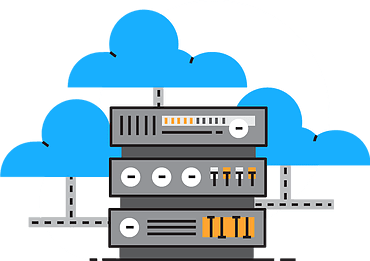 Data Capture
From machine relays, via mobile network
Sensor connected to machine collects data, sends it via IIoT to the Cloud, where LEANworx machine monitoring software analyzes it and shows you reports. Requires no local IT infrastructure, no maintenance, no reconnection when a machine is shifted. Enables Industry 4.0 in minutes.
From machine relays, via LAN
Sensor connected to machine collects data, sends it to LEANworx machine monitoring software on Cloud. Works on wired or wireless LAN.
From machine's ethernet port, via LAN
LEANworx collects data through ethernet ports on Industry 4.0 enabled machines, sends it to Cloud. LEANworx works with Siemens, Fanuc, Mazak, Haas, Mitsubishi, Okuma, etc. Supports Fanuc Focas, MTConnect, OPC/UA, MQTT and other industry standard protocols
Get any Machine Industry 4.0 enabled
Machine monitoring system for any machine
Get any machine Industry 4.0 enabled:
Supports Robots, CNC turning centers, CNC machining centers, SPMs, Electro-mechanical, Mechanical, Manual. All LEANworx needs is simple digital signals. If the machine does not already have signals, just retrofit it with inexpensive sensors that can give the signal.
Machine monitoring system for any process:
Metal cutting, Sheet metal forming, Foundry-mould making machines, Foundry-core shooters, Forging machines, Pressure die casting, Plastic injection moulding, etc.

Want to be a Reselling partner ?
INDUSTRY 4.0 based machine monitoring systems are growing rapidly, and offer huge business opportunities. We are looking for Resellers and business partners in India and overseas. If you are in factory automation or selling ERP, CNC machines, cutting tools, work holding or any shopfloor productivity improvement equipment, LEANworx can complement your business.

LEANworx machine monitoring system - USPs
LEANworx is a machine monitoring system based on Industry 4.0. It dramatically improves shop floor profits by providing accurate and instant information on production and productivity to decision makers in manufacturing firms. And it costs as much as a cup of coffee per day, per machine.

As the size of a manufacturing organization increases, managers have increasingly less idea about what is happening on the shop floor. Today, data is collected manually from machines, fed into computers, and available to management the next day. Data is typically inaccurate or deliberately falsified, and too late to make course corrections in case of problems. Machine downtimes in shop floors can be as high as 50 %. Money is made on machines on the shop floor, but Information Technology (IT) is restricted to the office and does not extend to the machines.

LEANworx is a solution to this problem. It connects the Top floor to the Shop floor, electronically. Enables machine monitoring 24/7.

LEANworks machine monitoring system works on Industry 4.0 design principles. A sensor connected to the machine sends data on production, productivity, machine condition, etc. to the Cloud through IOT. This data is used in a variety of Industry 4.0 applications. Managers can see reports on downtime, OEE, rejections, maintenance, consumables usage, etc. on the web, on any device (laptop, tab or mobile phone), at any time, from anywhere on the planet. They get mobile and email alerts in case of emergencies, to take immediate corrective action. Maintenance reports, consumables tracking, inspection, part traceability, etc. are in-built. LEANworx can also talk to the organization's ERP software, and other Industry 4.0 applications ERP, logistics, scheduling, SPC, etc.

Machine monitoring systems available in the market today are predominantly enterprise systems, requiring a large amount of IT infrastructure like LAN, cabling, server, UPS, secure room, backup systems, and an IT maintenance team. These are unviable because of the initial capital cost, recurring expenditure, and high deployment time. Systems supplied by CNC machine tool or controller manufacturers only work with CNC machines or controllers made by them, but the typical shop floor has a mix of CNC, PLC based, electro-mechanical and manual machines.

LEANworx, on the other hand, takes a mere 10 minutes to connect to each machine, requires zero IT infrastructure, zero maintenance. You can get going with Industry 4.0 basd machine monitoring in a few hours. It supports any machine - CNC, PLC based, electro-mechanical, manually operated - in a variety of industries: metal cutting, metal forming, foundry, plastics and others.

In sum, LEANworx is totally plug and play, can be deployed in a few minutes. You can see a dramatic increase in profitability in just a few days. It just costs as much as a cup of coffee per day per machine.

LEANworx is a winner of prestigious innovation awards. It is designed, developed and brought to you by a competent team of engineers with extensive experience in Manufacturing, Electronics, and Software development.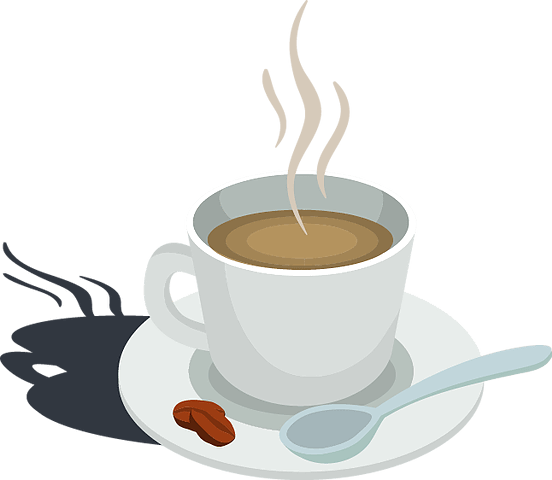 Machine monitoring system now costs
less than a cup of coffee.
CONTACT US
Contact Us
Leanworx Technologies Pvt Ltd
264/75, 36th Cross Road, 8th Block,
Jayanagar, Bengaluru - 560070,
Karnataka, India

Girish
Business Development
Leanworx Technologies Pvt Ltd
264/75, 36th Cross Road, 8th Block, Jayanagar, Bengaluru - 560070, Karnataka, India

Chakki D
Business Associate (North America)
Leanworx Technologies (USA)
25 Catherine Drive, Rocky Hill, CT 06067
USA